The 2022 Folsom Triathlon will not occur this year based on Construction in the Folsom Area.
---
The perfect venue for triathlon with a clean freshwater swim and after-party in the beautiful, historic downtown Folsom. The Folsom Sprint and Olympic distance triathlons attract racers from all over the state and have become a staple in the region, filling a void of short distance triathlons in the Sacramento area. One of the fastest Olympic Distance triathlons courses in the USA. Your swim will occur in Lake Natoma at Negro Bar Park Area, bike on the streets of Folsom and run on the beautiful trails along Lake Natoma.

Weather: Click Here (10-day forecast)
6:45am - Start Time
Olympic Distances: 1.5k Swim - 40k Bike - 10k Run
Sprint Distances: 1/3 Mile Swim - 11 Mile Bike - 3.1 Mile Run
Exciting new aspects of this downtown event
One transition in Historic Downtown Folsom
Everything is walking distance from the Lake Natoma Inn our host hotel
Road closures added below, making the course safe!
Registration Categories
Individual
Youth (19 and under)
Triathlon Clubs
Military/Fire/Police (Email us for discount code)Clydesdale & Athena
Aqua-Bike (Swim-Bike)Paddle Triathlon (Paddle-Bike-Run)
Relay Teams (male, female, or coed 2 or 3 person team), captain pays the fees
Registration Includes
Custom silicone swim cap
Custom branded event t-shirt
Custom Finishers medal
Free post-race feast
Professional Race Day announcer
Race results posted on website same day
Great music!
Race Divisions
Age groups male & female (awards will be given 3 deep)
13-15, 16-19, 20-24, 25-29, 30-34, 35-39, 40-44, 45-49, 50-54, 55-59, 60-64, 65-69, 70-74, 75-79, 80-84, 85-89
Female-Athena (over 165 lbs)
Male-Clydesdale (over 220 lbs.)
USA Triathlon age groups are assigned based on your age as of December 31st of the race year.
Avg. Water Temperature
The approximate water temperature at Lake Natoma is 58 – 63 degrees.
Confirmed Triathletes
All athletes should arrive at least 1.5 hours early.
Race Tattoos & Bibs
Athletes will be responsible for applying the race tattoo (bib number-left arm) that is provided in your packet. Apply your Race Tattoo on the left side of your body. Remember it is mandatory that you wear your colored swim cap, apply your adhesive bike bib and wear your run bib during the run portion of the race.
Transition Area
The transition area is very well marked with signage for individual and team racks. Bike racks will be first come first serve.
Bike Check
USA Productions highly recommends getting your bike checked and tuned prior to the race. Mechanics will be on hand in the transition area for any technical needs and on course for bike support.
Preparing for Race
Be sure to listen to the race day announcer for important announcements during your warm-up.
After the Race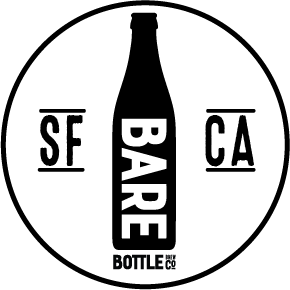 All racers will finish at one of the BEST PARTIES AROUND. All participants will enjoy free catered food. Fixings include fresh fruit and bagels, granola cereal, burritos and free beer from Bare Bottle Brewery.

Race day announcer will keep all who attend informed of all the post-race festivities. The Awards ceremony will begin at approx. 10:15 a.m.
Relay Teams
Participants have the option to enter the Olympic or Sprint distance triathlon as a relay team, consisting of 2–3 people. Team members share a single timing chip, which is passed from one team member to another in transition. The registration fee is for the entire team and the captain will need to pay this fee at the time of registration. The captain will invite each team member to join the team online and purchase or add their USA Triathlon membership at the time of joining the relay team. Prizes will be awarded for fastest all male, all female and mixed category teams, 3 deep.
Post Race Massage
Sports massage services will be provided after the race for free.
Parking
Downtown – Historic District
Parking Garage: Click Here
Negro Bar State Park
Parking Area Negro Bar ($10 Fee): Click Here
Directions
Google Map Directions to Downtown Folsom: Click Here
Chip Timing
This race will be timed using a chip timing system. Upon checking in you will receive a chip that is traditionally worn on the ankle. It is the athlete's responsibility to wear the chip during the entire race. If you do not wear the chip you will NOT be timed.
The Athlete is also 100% totally responsible for the return of the chip. Our waiver will have a disclaimer that must be signed that states you, the athlete, must return the chip or be billed accordingly by our timing company. It is the racer's responsibility to make sure that if you cannot attend the race, the chip will be returned within 7 days to USA Productions at the following address. If the timing chip is not returned the participant will be charged $30.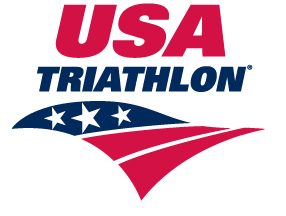 USA Triathlon Rules, Event Sanctioning & Memberships
The Folsom Triathlon is a sanctioned USA Triathlon event. Learn more about USA Triathlon and our Competitive Rules: Click Here